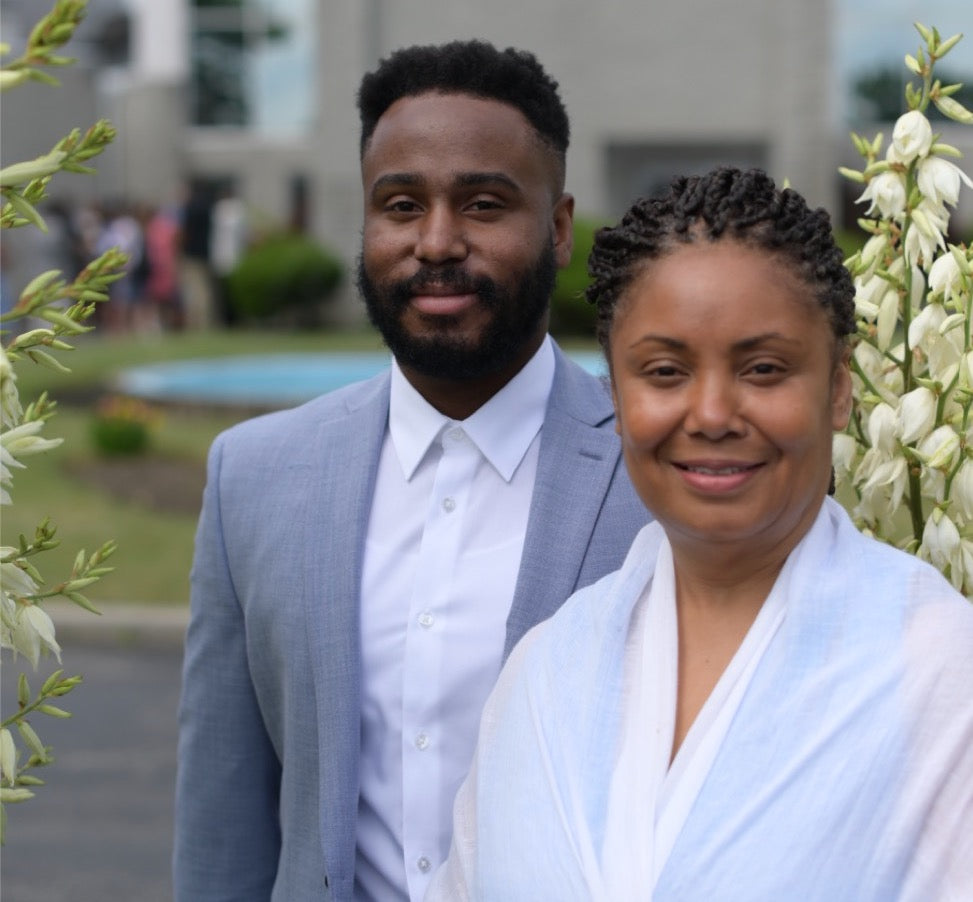 Johntay & Leslie Brown
Co-Founders
This Mother-Son duo created LIT Essentials out of their passion for self care & wellness.
Our Beginnings...
Johntay is our Chief Product Creator and Curator and works on the business full-time. Prior to starting LIT, Johntay worked in the cosmetics and body care industry for 10+ years. It was his experience working with natural skincare products and his love for essential oils, self-care and wellness that led him to start the business.
Johntay and Leslie's goal with LIT is to make aromatherapy and wellness more accessible, engaging and personal. Personal wellness is extremely important to them. Aromatherapy, combined with good diet and fitness practices has helped them with stress management and overall health and wellness. 
In 2019 Johntay quit his job and began developing essential oil blends and practical use products that would address various aromatherapy outcomes. He and the production team are based in Atlanta, Ga where they lead workshops & classes, offer customer blending sessions, and host events in our LIT Aromabar & Makery Retail Shop.
Our Values
Self Care is Essential: We also believe wellness and self care is essential to overall health and should be a priority to all.
Quality Products and Ingredients: Our products are made with high quality, natural ingredients and essential oils to make them super effective.
Reduce Stress and Anxiety: Our products help reduce stress and anxiety, which are major contributors to sickness.
Environmental Protection and Conservation: We focus on environmental protection and conservation as part of our procurement process.
Transparency: We list all of our ingredients on our website so you know what you're putting on your body and in your environment.
Conversations: We have heartfelt conversations with our customers to gain insight on what they want from us and to help them find the most effective products.